Cloud Locations
Last Published
February 4, 2019
Records365 operates out of Microsoft Azure data centres in four major geographical regions: North America, Canada, Europe and Asia Pacific.
We operate our global service centre out of Sydney, Australia with additional service centres in Seattle, USA and Reading, UK, providing true global "follow the sun" capability.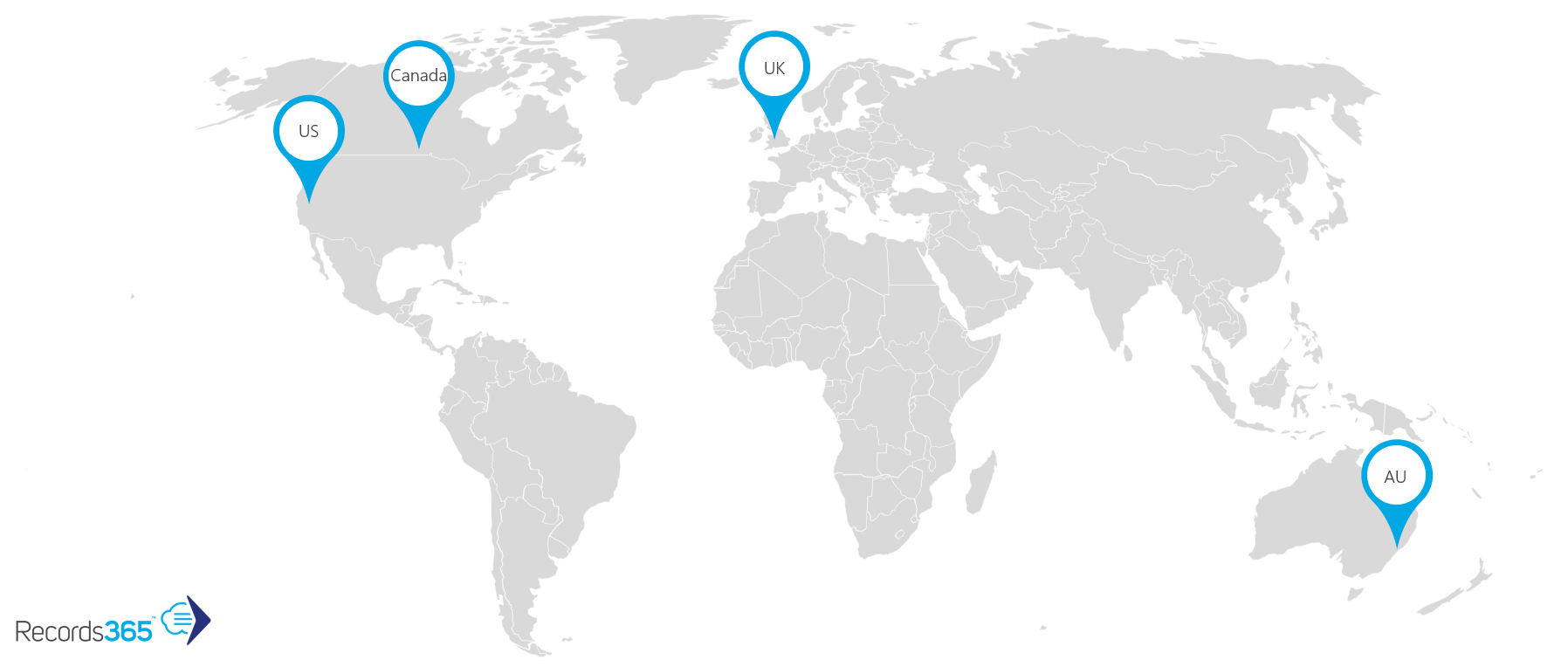 Records365 is hosted entirely on Microsoft's cloud infrastructure. This infrastructure is composed of more than 100 globally distributed data centres, edge computing nodes, and service operations centres.
This infrastructure is supported by one of the world's largest multi-terabit global networks, with an extensive dark fibre footprint that connects them all.